Just gonna do photos. This is James Simms. He has a flat top and protects it with a doo rag.
Again, this week contained limited posts, but that's what Halo Reach will do to you. Anyways, after a good set of games last week, we follow up with a large pile of gay condoms. Lots of AIDS this week. Only one ranked match up, and it's at fucking 10 o'clock eastern. Fucking scheduling people. What does it mean?
7 - Touchdown
9 - Interception
6 - Sack
FRIDAY
Kansas vs Mississippi State - ESPN - 8 pm et
1 - James Simms gets a carry
2 - Southern Miss gets a first down
3 - Daymond Patterson touches the ball
4 - Southern Miss runs the option.
5 - "Georgia Tech win"
600 - Brett Farve is at the game and injures his throat from cheering.
Kill yourself if KU loses this game. Seriously. We beat fucking Georgia Tech.
SATURDAY
Arkansas vs Georgia - ESPN - 12pm et.
1 - "AJ Green"
2 - (AJ Green)
3 - Run for 5 yards or more
4 - Pass for 15 yards or more.
5 - Passing touchdown
100 - Ryan Mallet does a
Gallagher
and starts smashing objects on the sideline with a mallet.
Drink at will for a Georgia win. It's really not an upset. They're favored.
USC vs Minnesota - ESPN - 3:30 pm et
1- Minnesota completion
2 - Dillon Baxter touch
3 - Ronald Johnson touch
4 - Minnesota first down
5 - Matt Barkley throws a pick
800 - It snows in Minnesota
Finish your beer and then eat a cheese brat if Minnesota wins.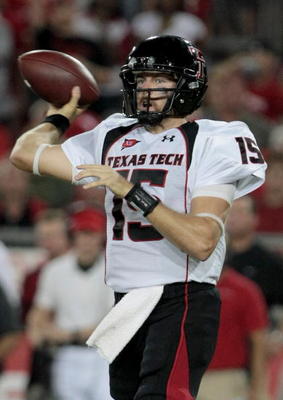 Texas vs Texas Tech - ABC - 8pm et
1 - Reference the game two years ago
2 - (the game two years ago)
3 - "Colt McCoy"
4 - "Michael Crabtree"
5 - Taylor Potts throws a TD
400 - Tommy Tubberville sends someone to the shed.
Finish a beer and finish yourself off because Texas Tech won.
Iowa vs Arizona State - ESPN - 10:30pm et
1 - Rick Stanzi completes a pass
2 - Adam Robinson breaks a 5 yard carry
3 - "BCS"
4 - Nick Foles throws a pick
5 - Nic Grigsby breaks a tackle
600 - Kirk Ferentz makes sex with a cougar on the sideline.
Drink some shots with varying amounts of volume for an Arizona win.
SONG THAT WOULD RANK #1 IN THE BCS POLLS
Herm Sperm
This is Allison Brie. She is the love of all things internet. Hot, but not slutty, and very promiscuous. Did I mention hot?