Fresh off two "wins" Jet's coach Rex Ryan gave his
guess
on who will win the Super Bowl this year. Albeit, a biased prediction, but quite a ballsy one. He chose, the Jets. Well chosen, because I remember when a rookie QB took a team to a Super Bowl win. Oh, wait I don't, BECAUSE THAT NEVER HAPPENED.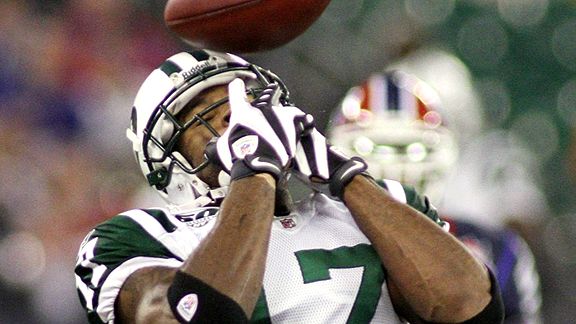 And a rookie head coach too? Looks undeniable to me. Who's got 600 dollars. I need to place it on the 50-1 odds on favorite for the Super Bowl. Darrel Rivas will have 9 pick sixes guided by the memory of Ty Law. It's gonna happen. And the ghost of Wayne Chrebet will take over Braylon's hands. And Mark Sanchez will have Vinny Testeverde's blood running through his veins. And fucking Thomas Jones will develop the vision of Curtis Martin. All that is going to happen.
And even if all that did happen, there is no chance they win the Super Bowl, because you would need the coaching of the great HERM EDWARDS to manage a game so flawlessly that Vince Lombardi would be proud.
So Rex, even if your players played at the top of their game for 60 minutes of every game, the Jets would still lose, and you would be the reason why. Because Rex Ryan does not equal Herm Edwards. EVER!